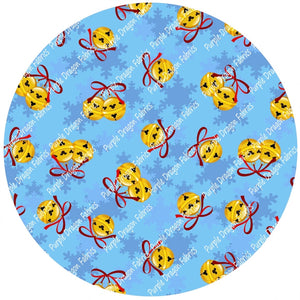 Bell Coordinate - WATER RESISTANT CANVAS
Please read all of the following BEFORE ordering. Thank you!
WATER RESISTANT CANVAS: approx 230-240 gsm canvas with a water resistant layer, guaranteed 56-58" wide. (Is thinner than Ottertex.)
**WILL BE FOLDED WHEN SHIPPED** 
Retail fabric is pre-cut. Please use the drop down menu to select cut length. 
*Water resistant effectiveness will vary depending on how it is used (more seams = more opportunity for water to get through). 
** Please note that coloring may differ slightly between fabric bases due to different fabric composition (cotton vs polyester) and different printing processes. Coloring can also vary slightly between runs, so a fabric from a previous year may not perfectly match a newer printing.**